Producten > Farmaceutische producten > Vial Washers
RW-500 Vial Washer
The RW-500 is the industries smallest automatic vial washer and is designed for low output pharmaceutical and biotech applications. The output is 40-100 vials/min, dependent on the vial format. Typical batch size: 10,000-25,000 vials. Vial range 2-100 ml (change parts required). Rotary infeed table with automatic loading of the vials into the vial holders. Options include: Recycling of WFI, intermittent spraying and automatic lid lift mechanism. Changeover time: 20min.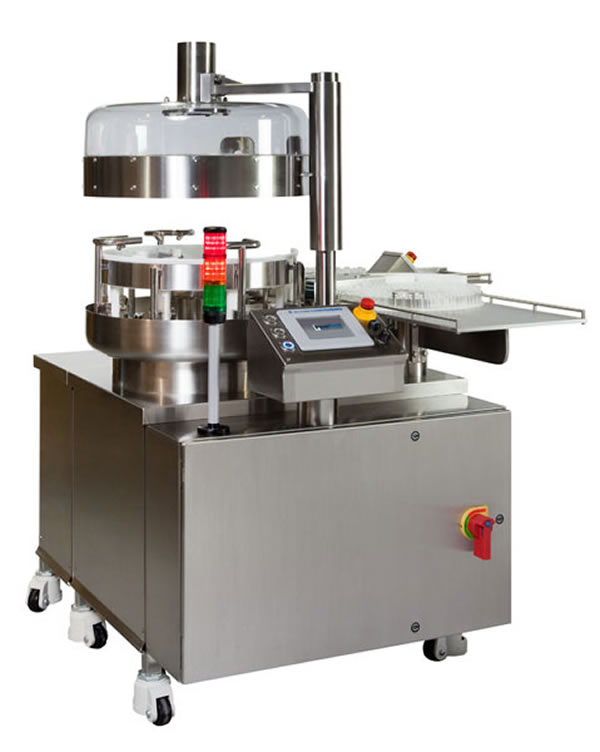 Features and benefits:
Electrical
The PennTech rotary vial washer model RW-500 will be controlled by an Allen Bradley Micrologix 1100 PLC, capable of providing full control and monitoring of the machine. The machine includes a user-friendly Allen-Bradley PanelView 600+ operator interface. A menu guides the operator through the operations of the machine. Fault conditions are displayed, should they occur, informing the operator of the status of the machine.
Piping system
All pipes in contact with WFI and sterile air are constructed of 316L stainless steel; their internal surfaces are electro polished. Orbital welding is applied whenever possible. Silicone seals are used throughout the piping system.
Self-draining piping system
All water pipes and manifolds are pitched 10mm per meter to prevent water stagnation after shutdown. No dead-legs are present in the entire piping system. The entire piping system is designed to run from high to low, hence preventing water stagnation.
Transparent cover
The one-piece transparent polycarbonate cover permits visual verification of the flow of every nozzle. Safety provisions are in place to prevent water spraying when the cover is not located over the washing chamber.
Water jets
PennTech's washers feature water manifolds with CNC drilled orifices, as opposed to (penetrating) nozzles.
Penetrating nozzles move in and out of the vials. Everything that moves generates particulates. This is in violation with the function of a vial washer; i.e., to remove particulates.
Penetrating nozzles may hit the neck finish of the vial and bend. Bent nozzles are not only ineffective; they may jeopardize the validation of the batch.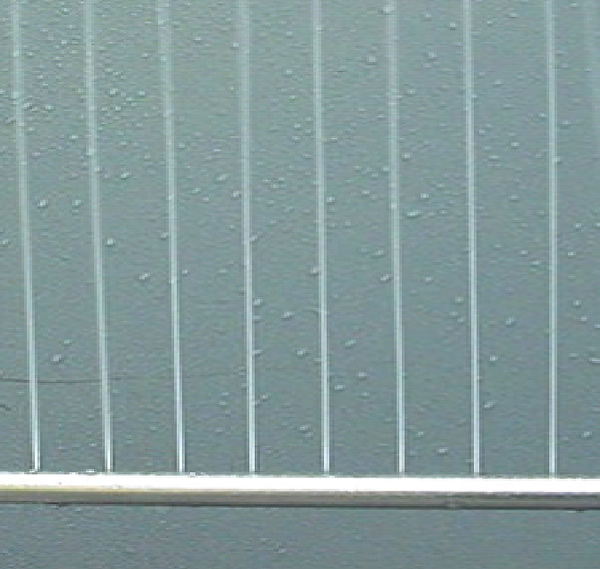 Washing program RW-500
Station 1: Infeed vials. Vials are inverted between stations 1 and 2
Station 2: Sterile air blowing, inside only
Station 3: Water For Injection, inside and outside
Station 4: Water For Injection, inside only
Station 5: Water For Injection, inside and outside
Station 6: Water For Injection, inside only
Station 7: Sterile air blowing, inside and outside. Vials are up-righted between stations 7 and 8
Station 8: Outfeed vials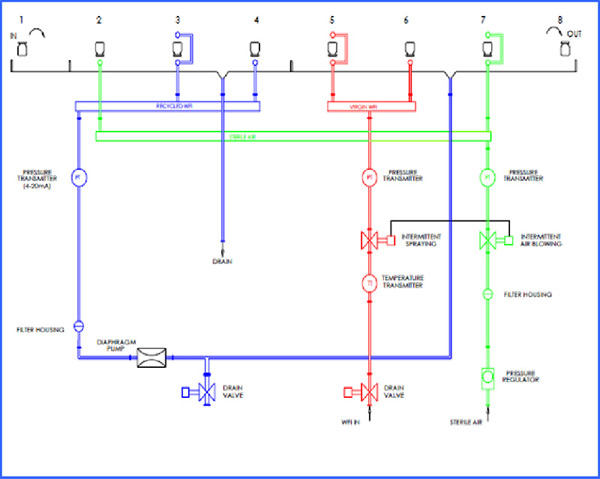 Download PDF data-sheet