Producten > Farmaceutische producten > Sterilisatoren
Delama DLOG - Ethylene Oxide sterilizers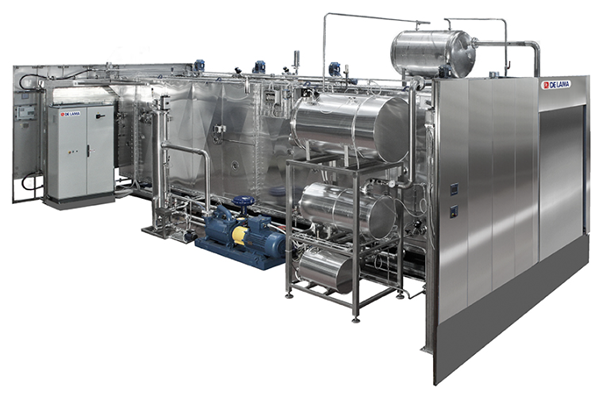 The generic term sterilization indicates all those chemical and physical processes that allow to eliminate any form of microscopic life, be it pathogens (e.g.. viruses, bacteria) or not and which also includes the states of quiescence as resistant spores. The sterilization by ethylene oxide (EtO) is primarily used to sterilize medical and pharmaceutical products not able to withstand the traditional steam sterilization at high temperature, such as devices that include electronic components, plastic packaging or plastic containers.
Ethylene oxide autoclaves are used to work as ethylene oxide sterilizers under pressure for the treatment of materials which are sensitive at high temperatures and with humidity (e.g. syringes, defluxers, catheters, cartridges for dialysis, plastic articles, bandages, sutures, etc.), paper materials, wood and for sterilization of powders that can degrade when subjected to heat.
De Lama offers a large range of ethylene oxide autoclaves and ethylene oxide sterilizers, proposing always the best suited solution for the customer.
Horizontal ethylene oxide autoclaves working under pressure.
Made both in standard and custom models.
Capacity from 100 liters to 50,000 liters.
---
In compliance with :
cGMP, GAMP, EN 556, EN 1422, EN 550, EMC 89/336/EC, 93/68/EC, 73/23/EC, PED 97/23/EC.
---

Download PDF data-sheet