Producten > Farmaceutische producten > Sterilisatoren
Delama DLOH - Saturated Steam Sterilizers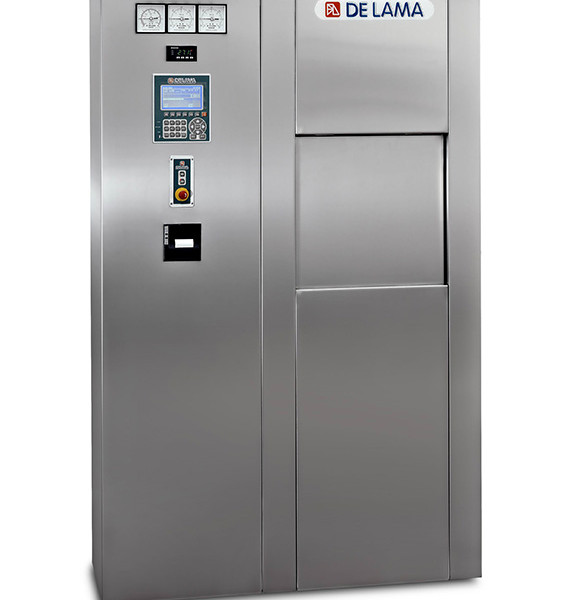 For treatment of materials widely used in the sanitary/hospital sector.
Horizontal autoclaves.
Freestanding version.
Automatic control programmes in compliance with European Standard EN 285 (air leakage test, Bowie & Dick test, air detector test, Helix test ).
Standard models with available sizes from 80 lts. to 2,000 lts.
---
In compliance with :
cGMP, GAMP, EN 285, EN 554, EN 556, 93/42/EC, EMC 89/336/EC, 93/68/EC, 73/23/EC, PED 97/23/EC.
---

Download PDF data-sheet