Producten > Farmaceutische producten > Sterilisatoren
Delama DLOS - Superheated water sterilizers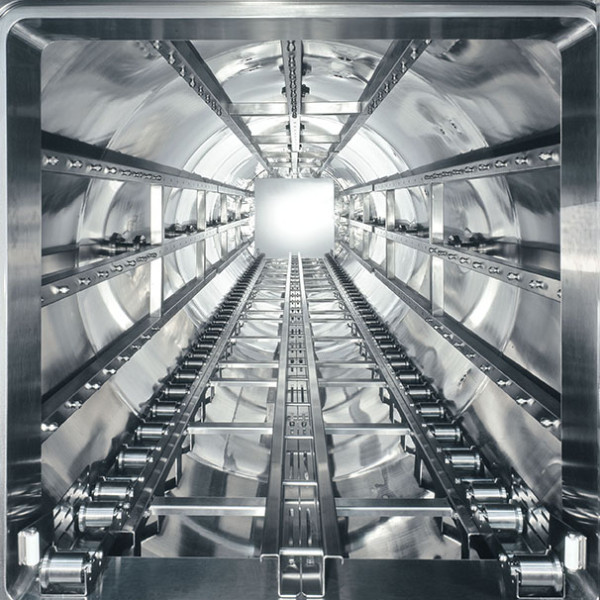 De Lama superheated water circulation sterilizers, with spray distribution system, DLOS series, are specially designed to perform sterilization treatment of large volume infusion/parenteral solutions packed both in non-deformable containers (e.g. glass bottles) as well as in deformable containers (e.g. plastic bottles, plastic bags) able to withstand sterilization conditions by hot water spray.
Chamber is available in cilindrical horizontal execution.
Autoclave is suitable even for pasteurization treatment of packed food products.
De Lama autoclaves components are of the highest quality and reliability, worldwide available for ease of replacement and to assure the longest equipment lifespan.
Standard and customized models and sizes are available.
---
In compliance with :
cGMP, FDA, GAMP, 2006/42/EC, 2014/30/UE, 2014/35/UE, PED 2014/68/UE.
---

Download PDF data-sheet